The slacker in me prevails yet again. Catching up 10 days worth of pictures. Leaving Thursday so I'll have to play hardcore catch up when i get home.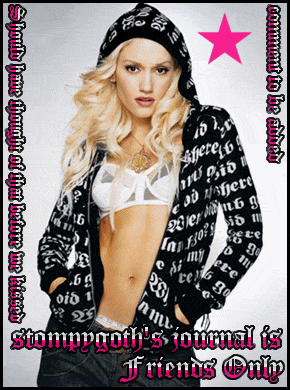 Yep its finally all friends only! you know the drill. comment to be added.
Current Mood:

bored

Current Music:

Gwen Stefani-Rich Girl
Simply because i'm bored....
Current Mood:

sick

Current Music:

DragonBall Z
You are punk !!! :-) You are my kind of person Well
done !!! Have fun !!
Are you Punk or Pop??
brought to you by
Quizilla
ok good charlotte is pop punk and my fave band.